Hear from Alumni
Looking forward to the start of Summer Scholars on July 10th or on the fence about whether to join us? Take a look at what a few of our alumni had to say about the program. We'll also be glad to answer any questions you have, so feel free to email us at summerscholar@vcu.edu.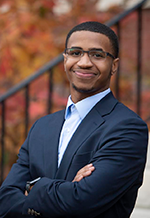 Oscar Kemp
The Summer Scholars program immersed me in student life and resources. Exposure to specific student resources across the university increased my overall comfort. This ultimately resulted in me feeling more confident when reaching out to ask for academic assistance or pursue learning opportunities within and outside of the university setting. Summer Scholars and the courses developed my executive function enabling me to stay on top of my workload while still enjoying student life. Even now, I reflect often on the Sociology and University College courses I completed and their influence on my writing confidence and skills.
I would not be where I am without the critical Summer Scholars experience. If I could highlight one aspect of the program, it would be the relationships I developed among my cohort that still stand to this day. Simply put, I made lifelong friends through participating in Summer Scholars and I thank all those who ensure it operates successfully.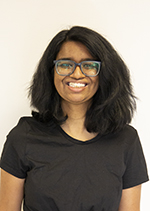 Sushma Chappidi
Summer Scholars was a great opportunity to get a head-start on my college career by making connections with other first-generation students and faculty. I was able to make meaningful memories with my peers with whom I am still connected with and who helped me get situated with the college lifestyle before we had to dive into the fall semester.
With the opportunity to take 6 credits, I was able to learn more about my learning style and how to overcome various obstacles including but not limited to stress and anxiety, taking my first college exam, and communicating with faculty. I was also able to learn more soft skills on how to reach out to my peers for help, become more confident about asking questions during class, and formulate my thoughts in a discussion setting.
Overall, I was able to explore Richmond and had the opportunity to experience the day-to-day college lifestyle which helped me get more involved in organizations and be more successful in my courses the following fall semester, which in turn translated into my future semesters as a college student.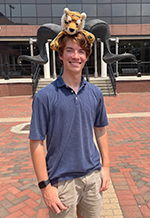 Dan Miltenberger
My favorite moment of summer scholars was going on the farmers market excursion, getting apples, and making an apple pie in the GRC kitchen. Summer Scholars provided a great structure to use as I transitioned from high school to college. There's a lot more free time, but there's a lot more to do!
And this might sound odd, but looking back I think the best aspect of the program was lunch! Everybody went to the same spot and you could eat with your friends every day. It's easier to grab lunch with friends when everyone has exactly the same schedule.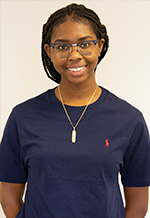 Destini Spain
Summer Scholars is a positive and productive summer program. It is a great way to prepare you for the upcoming fall semester by giving you a sense of belonging and comfortability. The friends I made from the first few weeks became long-lasting friendships with people I keep in touch and hang out with on a regular basis.